The guide to a balanced, positive & sustainable life through the 5 Prana vayus
Be the change you want to see! Using yoga, breath work, meditation & self-reflection tools to achieve success! Perfect for beginners to yoga or those who want to deepen their self awareness as a compliment to regular studio classes
Sign up here to receive your $100 OFF coupon!
Learn how to be the change you want to see!
How to find your way back to the core of yourself and your inner power, which brings joy to life, new awareness, deeper understanding and courage to go your own way -
with your true self.
When we are aligned with ourself, we also have more to offer others, and how we view the world is a reflection of the world within us. When we are unbalanced, the world around us will be affected as well. To create a sustainable life - positive cultures, positive environments, we have to start with our own health, attitude and awareness.
Do you want to MOVE AWAY FROM:

A head full of negative thoughts, worries, fear and anxiety

The feeling of insecurity and inadequacy

Being constantly caught in the hamster-wheel, feeling tired and always running out of energy

Feeling of not knowing what you want or how to get there

Knowing that you want to see a change, but don't know where to begin or where to look
TO HAVE:
Presence and inner peace

Deeper connection with yourself so that you are in your own power!

Energy, balance and joy to life!

Confidence and strength to follow the heart and make the right choices

The awareness you need to create a sustainable life for yourself AND the world around you!
Then these courses are for you!
---
My goal is for you to get exactly the life you desire and deserve!
That you are conscious and understand yourself and the relations to others. You have contact with your inner self and are in your own power. You have the courage to take new paths and are happy and present in your own life. You will learn practical and good tools to deal with energy thieves, become conscious your thoughts and feelings, and clear off old negative patterns and habits. You become the healthiest and strongest, both physically and mentally, version of yourself that you can be.
You become more present, learn to listen to your inner self and make decisions that are right for you…and therefore also for those around you. You become your own guru and know how to get balance and find meaning in life by using whatever fear that is holding you back as your power and driving force: Creating your vision, set goals and action plans for the future.
These are practical courses where you get specific techniques and tools for creating YOUR sustainable life through yoga, meditation, breath-work and business strategies/worksheets. And I will share my own personal journeys, the "been there - done that" of how I know these techniques actually works!
Enroll in one of the courses OR get the bundle of all four and save $60!
These course are for you if:
You want to learn yoga, or more about it, and how you can use yoga and meditation as helpful tools in your everyday life - in the comfort and safety of your own home and in your own pace


You are ready to become more healthy, flexible and strong using yoga as a tool

You want to take leadership in your own life

You want to learn new ways to tackle challenges

You are ready to learn specific tools and techniques that really work

You want to be part of the change the world needs right now

You want to be a trailblazing change maker for yourself, for those around you and the world!
These courses are NOT for you if:
You're looking to learn yoga acrobatics that look good on Instagram

You are already an advanced yoga practitioner
There are four courses based on the five Prana vayus (Apana, Prana, Samana, Udana) OR you can get them all in the bundle (Vyana) and save $60! Each course is spread over 4 weeks, and in each course you are introduced to different yoga poses with explanation of each their own benefits and how to do them. You will learn various methods of breath-work and meditations that will help you heal, de-stress, detox, find strength, balance and focus.
You can access the courses immediately upon enrolment with all the content. Every 7 days for 4 weeks I will drop into your mailbox and let you know a full yoga session is available and I will meet you on the mat in 30-45 minutes long videos using the poses from the lecture of the week added into sequences with lots more exercises. When you see them you will feel like you are in a live class, but can take them when you want, where you want. And you can come back to them at any time! Download materials, get access on any device, on- and offline, AND for as long as you want.
It's a one-time purchase with no expiration date!
If any updates or add-ons are made to the courses, you will have access to those as well. I want you to be part of my community and know that you are being supported, therefore you will also have access to a closed Facebook group and feel free to send me questions during and after the completion of the courses. I am here for you!
We'll chat more soon!

With much love,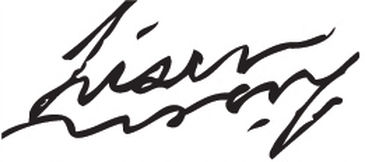 Enroll today - practice when you want, where you want!